Saturday was my Dad's Birthday. He sounded pretty disheveled about the whole turning 64 thing, which must have been the reason that five minutes into the conversation I realized he thought he was talking to Tammy, when he started talking about me! Pretty funny. But hey, there is lots of more life to live and still so many possibilities, Dad! Here is to a great 64th! Love you!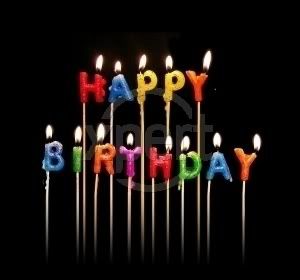 Saturday was also my friend, Jen's Birthday. All of my girlfriends and their significant others got together to celebrate her big day. Good food, good fun, good memories. I should also mention that it was Nate's and my first full evening away from the babies and so nice. But we missed them so much, too! Pictures to come...

One more thing. I just came across this video on the blog Sharing the Caring and it is SO funny. She sent this instructional dance video out for family/extended family members to learn so they could perform it at her sister's 21st birthday. What a GREAT idea! We missed Dad's birthday, so we'll have to do this for someone else. :)



Don't forget to mute my playlist!

Oh, gosh. There's more! Check out the actual family dance. SO great! She writes some funny comments on the whole planning/practicing ordeal with the family. Check it out here.